I'm an organizational psychologist and an expert at integrating mindfulness techniques at work in a highly practical way.
You may have heard of me from…




I work with individuals and organizationals all over the world to help create better work experiences.
Here are some of the ways we can work together.
No meditation required! I'll teach your team to mindfulness strategies to help them focus their efforts, build better working relationships, create better work and reduce toxic stress. Learn more »
I help managers increase productivity on their teams as much as 30% by teaching them strategies and techniques grounded in organizational psychology and mindfulness principles. Learn more »
Team resilience is the new employee engagement! I'll measure your team's current resilience, assess their strengths and challenges, and offer actionable strategies to move to the next level. Learn more »
Want personal attention to help you great a more fulfilling work experience, boost your confidence, take the next step in your career, or build better working relationship? I can help. Learn more »
Looking for an inspiring speaker for your event, or a facilitator for your team retreat or workshop? I will customize a talk or experience to your specific needs and audience. Learn more »
DISC Assessments and Training
We all bring a unique set of preferences and tendencies with us to work. I'll assess you and your team's DISC styles and show you how to use the information to work better and get more done.
BRING MORE ZEN TO YOUR WORK EXPERIENCE
Zen Your Work is your guide creating your ideal professional experience from the inside out. You'll learn how to apply mindfulness techniques in a highly practical way to achieve professional success, foster game-changing relationships (even with the most difficult colleagues), boost your confidence, overcome toxic stress, and more. 
"Zen Your Work will literally change your brain. It does a wonderful job of explaining how a powerful shift in your thinking can help you to create a work life that is truly rewarding."

-Friederike Fabritius, neuropsychologist and coauthor of The Leading Brain 
Our event attendees are still talking about Karlyn's enlightening and entertaining keynote at our Gratitude Summit. Her focus on authentic employee engagement – free from layers of complicated bureaucracy – resonated at an event filled with professionals ranging from child care workers to Fortune 500 corporate leaders.
– Randi Hewit, President
Community Foundation of Elmira-Corning and the Finger Lakesêtre
Here are some ideas i'm thinking about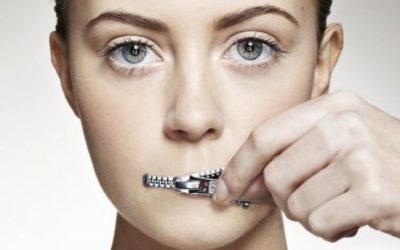 This article is part of a series explaining the psychology behind office politics. If you haven't yet, it's best to start from the beginning and read the full series. If you've made it this far in this series, you now understand that people are not...
I don't believe in cookie cutter strategies. That means that I work differently with every single client based on what their most pressing needs are.
To find out what that means for you, get in touch. We'll schedule a quick call for you to bring me up to speed, and I'll present you with some ideas. If all goes well, we'll craft your custom strategy.